Commercial Steam Cleaners - Reliable, Powerful, Self Descaling
CoronaVirus Deep Cleans
(Covid-19)

Owing to an unprecidented demand for our Steam Cleaners
we have no machines from the SC2000 range in stock at the moment.
They are, however due in during the second week of April. Owing to the fact
that these machines will sell out almost imediately please pre order your
required SC2000s by emailing [email protected] and paying
a deposit of £100.00 +vat to secure.
We still have limited stocks of SC1300s

OUR SUPER RELIABLE COMMERCIAL, INDUSTRIAL AND HEALTHCARE STEAM CLEANERS
MAKE CLEANING AND SANITISING EASY
Stubborn Dried On Grime?




Greasy Hard To Clean floors?

Food Factory Needs Cleaning?

Dirty Tiles With Mouldy Grout?

Mucky Well Used Kitchen?

Chewing Gum Everywhere?

Hospital Infection Control?

General Healthcare Cleaning?

Chewing Gum Needs Removing?
So Many Cleaning Problems? One Solution!
SUPER HEATED STEAM

THE PROFESSIONAL WAY TO CLEAN
Our Patented Unique Difference - 70% Better reliability due to self descaling boilers.
The biggest problem facing other steam cleaners in th UK today is that like a kettle, lime scale builds up in the boiler and with time this build up migrates around the machine causing various problems, reduced steam flow and the machine generally becomes un-reliable. For this reason most steam cleaners have somewhat of a reliability problem. 70% of breakdowns with other makes are caused by limescale build up! If they haven't been properly and expensively maintained and regularly descaled they will very likely suffer the problems caused by lime scale. Steam Clean Systems professional steamers have overcome this problem with our patented copper boilers where the heater element is wrapped around the outside of the boiler rather than inside it. Because of this, lime scale does not build up on the element. The copper boiler also expands and contracts as it heats and cools so any lime scale cannot stick to it. All our systems have a unique draining device on the boiler which can simply be emptied once a month, taking about 5 minutes, ensuring your powerful steam cleaner remains lime scale and problem free!
To See A Video Explaining How Our Self Descaling Boilers Work
What People Say about our Steam Cleaners
Lee Stewart, Manager of the RSPCA Stapley Grange Wildlife Centre and Cattery in Nantwich wrote about one of our Steamers
"It will enable us to maintain a clean environment in all areas of the Cattery, which is obviously essential when caring for sick and injured animals. It is so easy to use and it is surprising how far a full tank of water goes."
When Gary, our Northern sales manager, asked one of our customers what they thought of their new SC3000 being used at their new clients premises
This is what they wrote in reply.
"I wish you could have seen inside the production part, I have never been as shocked to see the level of dirt in a food factory before. We pretty much fixed all of that thanks to the machine, very happy with it. It took a beating and carried on throughout very well."
We're always happy to help, if you have a query, or require a FREE onsite demonstration with no obligation
To Contact us!
All our Steam Cleaners are registered on the DEFRA water saving scheme which has tax benefits for you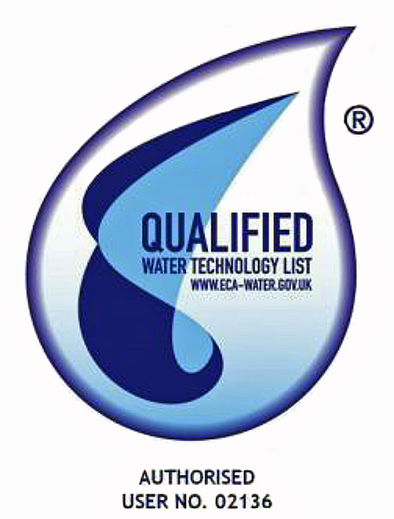 Click Image For Details
CLICK ON THE TILES BELOW FOR MORE DETAILS OF OUR RANGE
MEDIUM POWER COMMERCIAL STEAM ONLY CLEANER

Perfect for people who
are fed up with domestic
steam cleaners that
break and have to be
thrown away after only
a couple of months

POWERFUL COMMERCIAL STEAM ONLY CLEANERS


POWERFULL COMMERCIAL STEAM AND VACUUM CLEANERS PERFECT FOR HEALTHCARE ENVIRONMENTS

POWERFULL COMMERCIAL STEAM AND VACUUM COMPREHENSIVE TROLLEY SYSTEM PERFECT FOR HEALTHCARE WARD CLEANING

INDUSTRIAL STEAM, VACUUM & HOT RINSE CLEANERS


THIS MACHINE IS

PERFECT FOR

FOOD FACTORIES


For Details Click HERE

CHEWING GUM REMOVAL MACHINES
HEAVY INDUSTRIAL DIESEL STEAM CLEANER
WITH OR WITHOUT VACUUM EXTRACTION
FOR CAR CLEANING AND VALETING CLICK HERE
NEW!! Steam/Micro Fibre Mopping System for Details click HERE
STILL NOT SURE WHICH IS THE RIGHT MACHINE FOR YOU? CLICK HERE TO FIND OUT
All Steam Clean Systems Commercial and Industrial Steam Cleaners work by using ordinary tap water to produce superheated dry steam. The temperature and power of this dry steam means that almost any area can be cleaned, sanitised and brought back to its original condition with minimal time and effort, especially with the added benefits of our professional steam & vacuum cleaners.
Industrial Quality Throughout The Range
Steam Clean Systems specialise in the sales of commercial steam cleaners and industrial steam cleaners. All of our powerful steam cleaners are made from stainless steel and contain our unique patented self descaling copper boilers. Our steam and vacuum machines have large capacity vacuum containers with a 1kw 2 stage motor on all our commercial and industrial steamers.
Pressure And Volume! The 2 Things You Need To Make A Comparison
Our heavy duty steam cleaners are no comparison to many of the cheaper models available on the market today. You will note that we display the volume of steam each of our professional steam cleaners generate as well as the amount of pressure they apply this volume at. When comparing products it's important to consider both the volume of steam as well as the pressure. Many manufacturers only advertise the pressure their steam cleaners produce and not the volume because their machines aren't capable of producing large volumes of steam. You can send 8 bars of pressure through a childs water pistol but it isn't going to clean as well as 8 bars of pressure through a garden hose.
How Does Steam Clean?Unlike water, steam has no surface tension to stop it mixing with the dirt. The steam simply penetrates the dirt so well that it breaks it up into very small particles (which is called micro splitting) this quite simply stops the dirt from sticking to surfaces and allows it to emmullcify with the water that condenses from the steam thus making it very easy to vacuum or wipe up. In the case of grease it makes a perfect emulsion of grease and water (a crude form of mayonnaise!) when wiped or vacuumed up leaves a dry grease free surface.
The Benefits Of Steam Cleaning

Steam is a natural source using only clean water to create a powerful cleaning force.
The absense of potentially harmful and expensive chemicals make it an extremely easy, safe and cost effective way to clean.
Steam leaves no toxic residue on surfaces and it won't stain.
Steam kills most bacteria such as e-coli, Listeria, and salmonella and even so called "super bugs" such as MRSA.
Cleaning with a professional steam cleaner is environmentally friendly.
Our commercial steam cleaners and Industrial steam cleaners are not one application appliances they can be used almost anywhere for a wide variety of tasks. They are one of the most versatile cleaning machines available.
Detail cleaning especially those awkward nooks and Crannies "Steam reaches the parts that other cleaners can't"
Useful Applications For Steam Cleaning

stubborn fats and grease from cookers, oven tops and grills or barbecues.
Tiled floors and walls
"Altro" type industrial non slip vinyl.
Getting rid of the "black spots" from grouting
Taps
Sanitising work surfaces
Fridges & Freezers
Defrosting freezers in a fraction of the time
Windows & window frames
Mirrors
Curtains, drapes, blinds *(not draylon)
Carpets & Upholstery *(not draylon)
All types of flooring such as tiles, slate, and especially non slip floors such as "Altro"
Fire Surrounds (non electric)
Hearths
Painted surfaces
Great for removing pet hairs from carpets and upholstery
Around taps and shower heads
Disinfecting toilet bowls
Shower screens or curtains
Deal Direct: We are the sole direct importers to the UK for our range of Steam Cleaners. We cannot be beaten on price!