SC2000 Commercial Steam & Vacuum Cleaner
The SC2000 is one of the most versatile commercial Steam and Vacuum cleaners on the market today. With 6 bar steam pressure at a volume of 2.6 kg/hr and continuous steam output it has enough power to cope with the dirtiest surfaces and to sanitise to the highest standards. It's compact size and cost effectiveness makes it ideal for every type of business from contract cleaning through to food retailing, hospitality and residential care.



The SC 2000 Commercial Steam Cleaner utilizes the latest steam technology and uses very little water with no harsh chemicals, so providing maximum standards of cleaning and hygiene with minimum environmental impact.
All our Commercial Steam Cleaners have COPPER BOILERS with EXTERNAL HEATING ELEMENTS which are not only EXPLOSION PROOF but it means that in hard water areas they are NOT AFFECTED BY LIME SCALE Click HERE To See How Our Boilers Work

Even when used for 8 hours per day lime scale is not a problem as they all have a patent method of cleaning out the boiler which takes Just 5 minutes a month.
For a No Obligation Free Demonstration Click Here
For a Training Video of the SC2000 RangeClick Here
Features:
• 6 bar steam jet;
• boiler automatically refilled;
• two stage vacuum;
• standard accessories injection / extraction.
Use
The SC2000 is a multifunctional compact steam generator, designed for cleaning and sanitising. Thanks to its power ensures a professional result. Perfect for cleaning windows, hoods, carpet, marble floors, laminate flooring, bathroom fittings, metal surfaces and tiles. Ideal for use in Care Homes, Hospitals, Hotels, Restaurants, Shopping centres, fitness centers, beauty shops,also very useful for contract cleaners, facilities management etc.
Accessories Included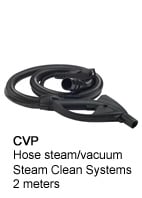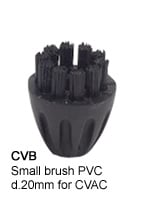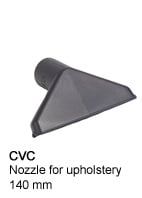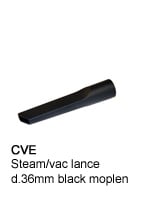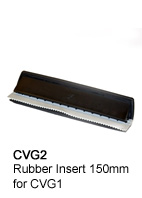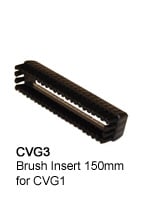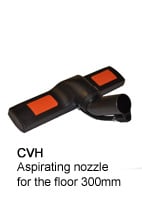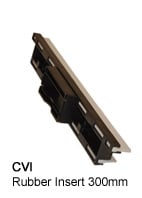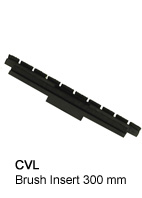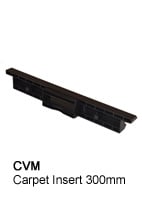 Optional Accessories
Additional optional accessories are also available to increase the capabilities of the SC2000 commercial steam cleaner. See the Accessories page here
Specifications

| | |
| --- | --- |
| Power | 230V |
| Boiler | 2,2 Lts |
| Power Boiler | 1000+1000 Watt |
| Steam Temperature | 165°C (inside boiler) |
| Steam Pressure | 6 Bar |
| Productivity | 2,6 Kg/h |
| Vacuum Power | 1000 W |
| Stainless Steel Tank | 20 Lts |
| Dimensions | 36x36x65 cms |
| Weight (without accessories) | 18 Kgs |
| Weight (with accessories) | 21,5 Kgs |
| Jet water/detergent from the external tank | NO |
| Automatic refilling boiler | YES |
| Aspiration solid/liquid | YES |
| Steam and vacuum simultaneously | YES |
| Automatic alarm no water left | YES |
| Braked wheels | NO |
| Nebulizer pressure, detergents or disinfectants with optional accessory CVK36 | YES |
Service Second To None!
All Steam Clean Systems commercial steam cleaners carry a 12 months parts and labour guarantee with onsite repairs wherever possible.
All our Explosion Proof copper boilers carry a 2 year replacement guarantee
£1495.00 + VAT

OR £13.52 +vat per week over 3years
SC2000 steam & vacuum (subject to status)


SOLD OUT. PRE ORDER NOW FOR APRIL DELIVERY

---

SOLD OUT . PRE ORDER NOW FOR APRIL DELIVERY

SC2000D steam, vacuum and Detergent injection
£1645.00 + VAT OR £14.87 + vat per week over 3 Years (Subject to status)

---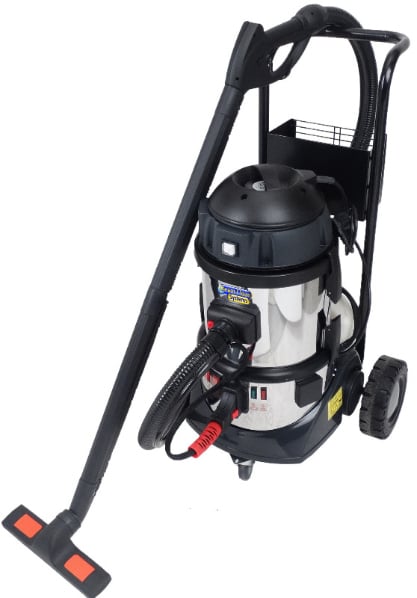 SOLD OUT. ORDER NOW FOR APRIL DELIVERY
SC2000T steam, vacuum and trolley
£1595.00 + VAT OR £14.42 + vat per week over 3 years (Subject to status)

---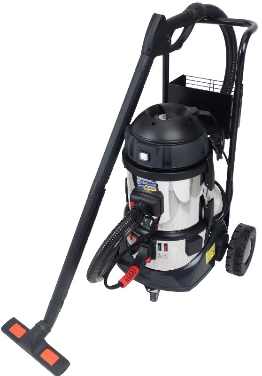 SOLD OUT. ORDER NOW FOR APRIL DELIVERY
SC2000DT steam,vacuum Detergent and trolley

£1745.00 + VAT OR £15.78 + vat per week over 3 years (subject to status)


YOU MAY BE INTERESTED IN OUR SC2000D WHICH HAS A DETERGENT INJECTION FACILITY CLICK HERE FOR DETAILS
AND YOU MAY ALSO BE INTERESTED IN OUR SC2000 ALL-IN-ONE CLICK HERE FOR DETAILS