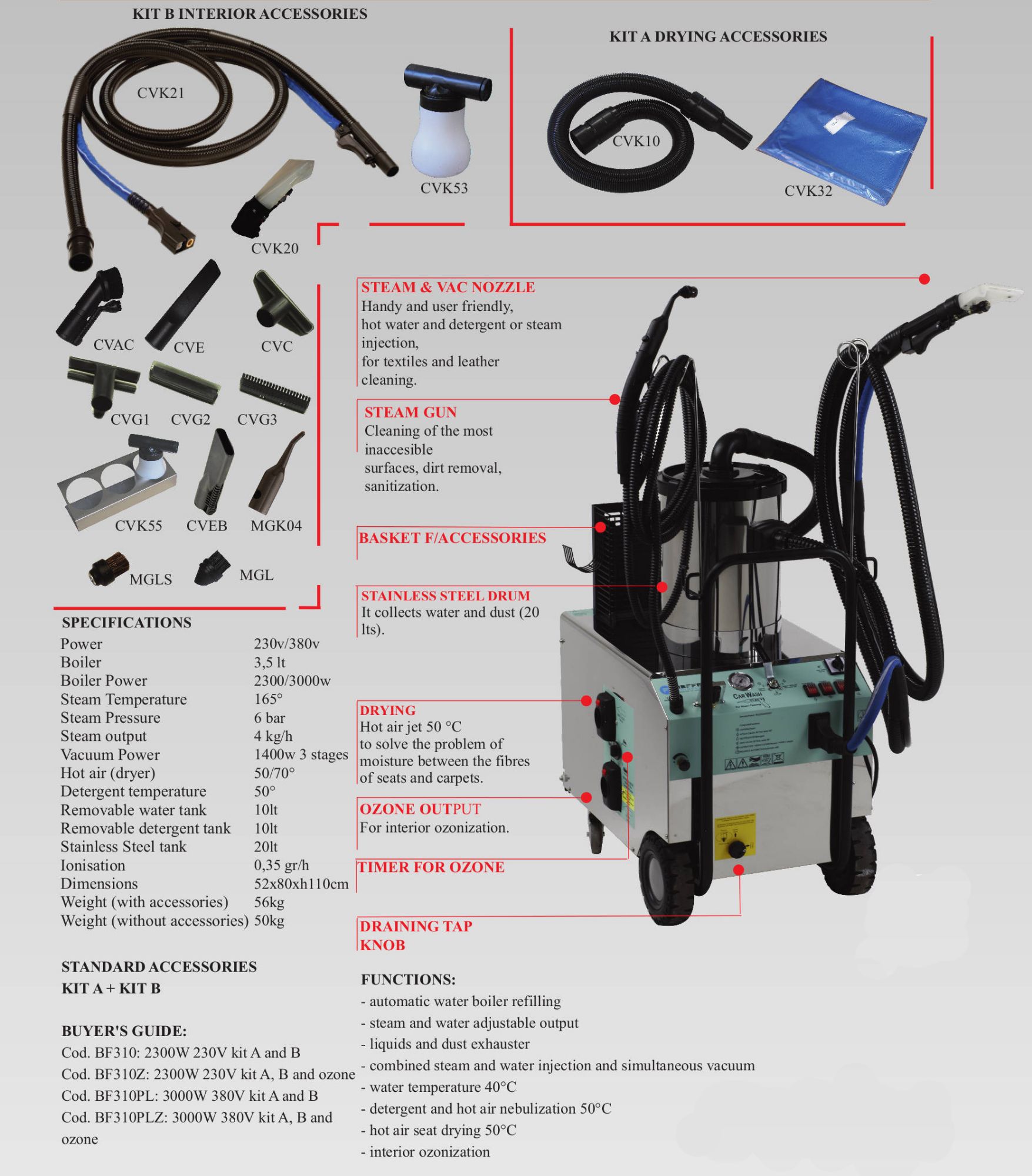 One Machine for all operations
Less chemicals, saves cost
Seats dry in 15minutes with hot air drying system
Ozone facility for air conditioning and car interior
Rapid detail cleaning of door shuts
Detailing never was so accurate.
Valet Master is a machine designed for the care and deep cleaning of car interiors. The power of steam, hot air and a wide range of accessories allows the complete deep cleaning of the car's internal surfaces.
The steam effectively cleans and brightens seats, leather upholstery and cleans the most difficult places to reach.
The jet of hot water /detergent dissolves the most stubborn of dirt and stains.
The nebulisation by hot air makes the upholstery detergent go twice as far because of better penetration of the fibres of the fabric and does not wet the foam inside the seats.
Perfect drying is guaranteed by the powerful 3-stage vacuum motor that easily sucks up all of the busted dirt and deposits it in the stainless steel twenty litre waste tank. The 50 deg C hot blown air drying bags that pull over the seats mean that they are bone dry within 20 minutes. This enables much faster turnaround of vehicles.
To finish, the ozone blower guarantees the destruction of all airborne bacteria not only in the vehicle itself but also in the air conditioning system.
Valet Master complete £2995.00 + vat
OR £27.08 PER WEEK ON A 3 YEAR LEASE (SUBJECT TO STATUS)