st4000 -------------------------------------st4000vac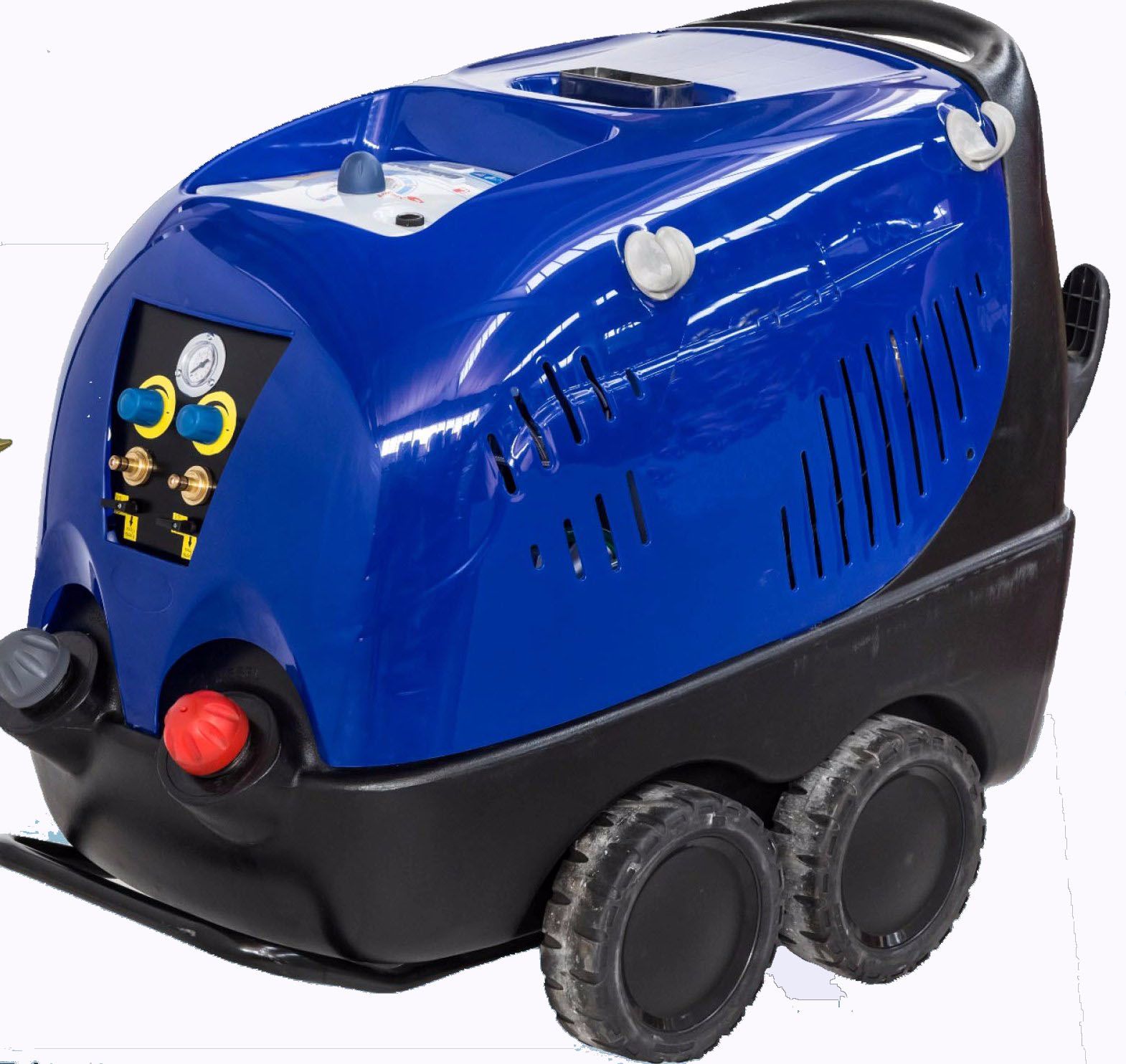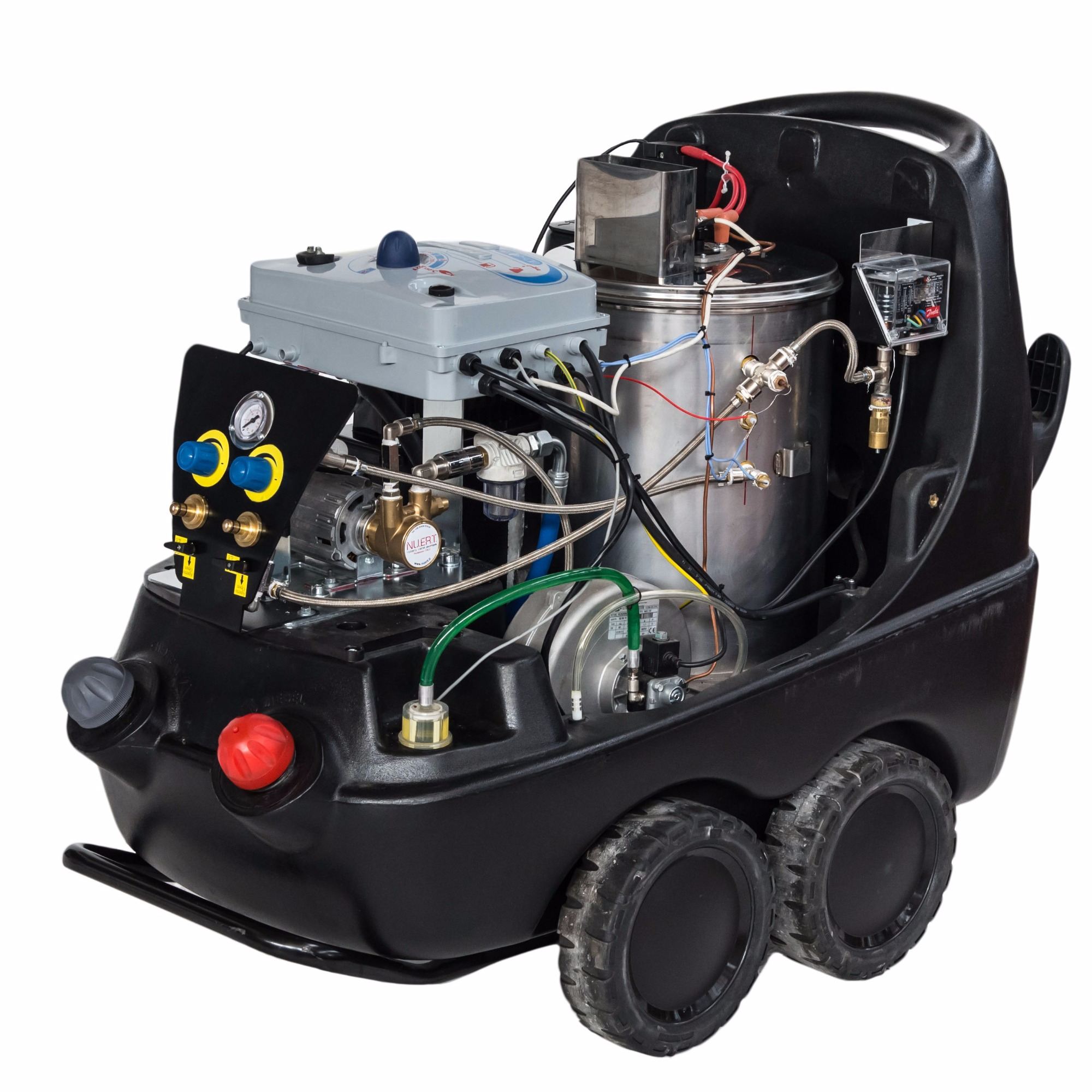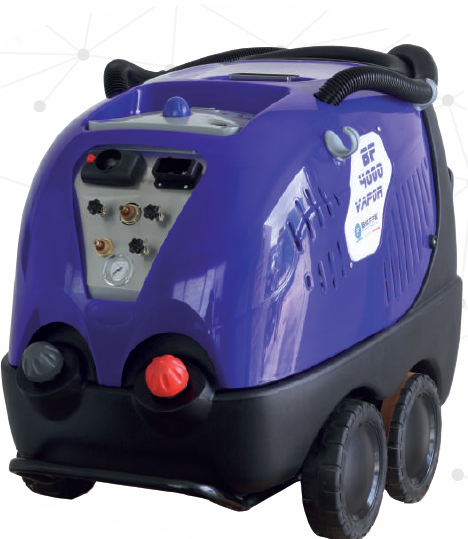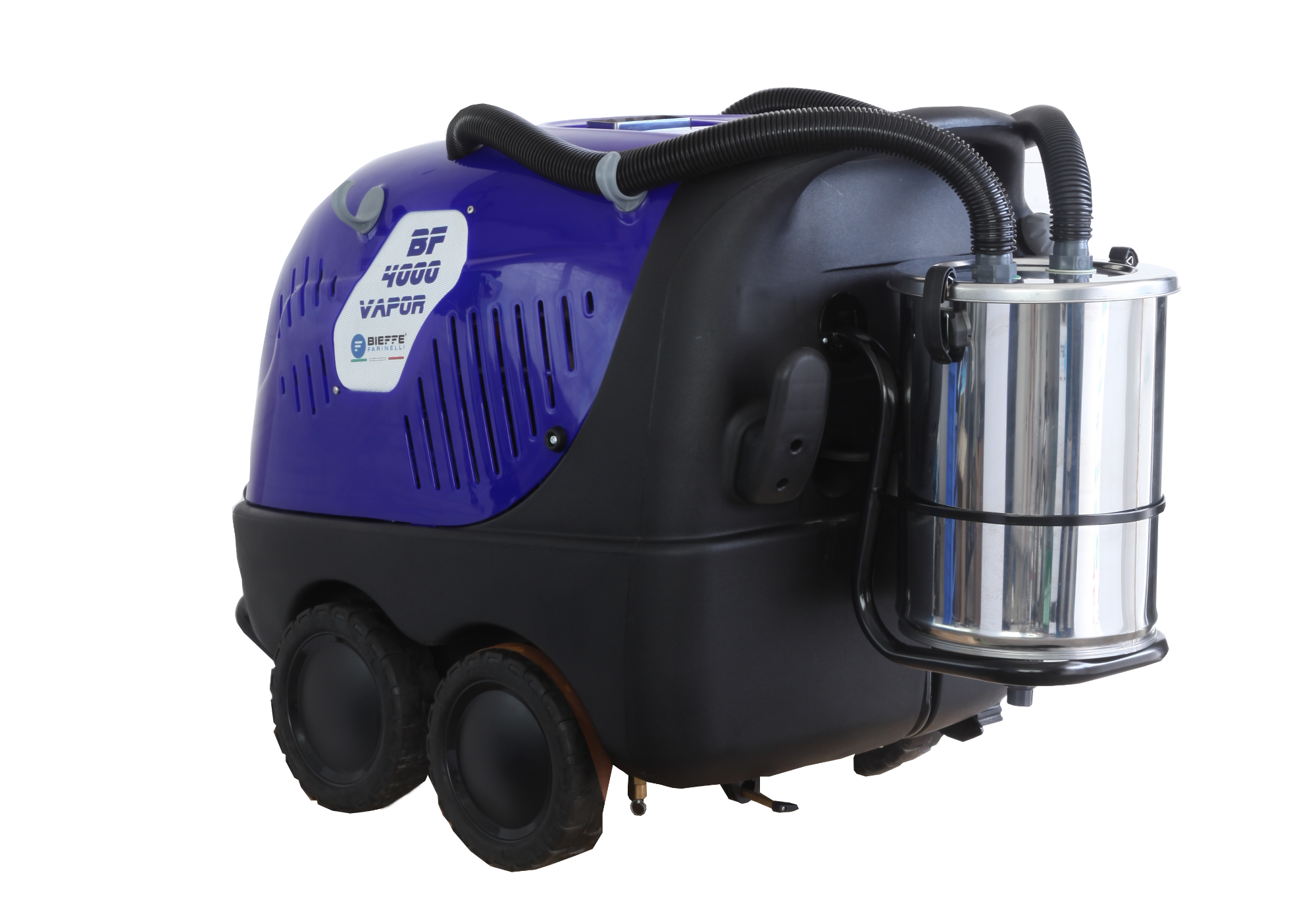 The ST4000 is the most powerful Steam Cleaner on the market that makes Steam using a pressurised boiler. The advantage of this over a heat exchanger system as used by other systems is the quality of Steam. With the ST4000 the Steam is much drier which is particularly good for cleaning. Not only does it make less mess when cleaning, Dry Steam is much better at penetrating dirt and Micro Splitting it into small particles which stops it sticking to surfaces.
The heat for the ST4000 is created using Diesel oil atomised and blasted into the fire box which surrounds the 14 litre boiler by a large turbine. The enormous heat created by this system enables the ST4000 to heat up in just 5 minutes. The use of Diesel as a heating medium means that the ST4000 only requires 150 watts of electricity to run it therefore the machines only needs a small suitcase type generator in the absence of a mains electric supply.
The enormous Volume of steam ( 42 kilogrammes per hour! ) enables two hoses to be used at the same time. The high pressure ( 10 bar ) coupled with this Large Volume of Steam enables these hoses to be in very long lengths without any detriment to the heat or power. ( Standard hoses 7 metres. 20 or 30 metres as an optional extra )
The ST4000 also has Water and Detergent injection as standard and can be fed from a mains water supply by hose or, it has it's own water reservoir that will last for about an hour when empty just connect the hose and it will fill automatically.
As with all Steam Clean Systems Steam cleaners the ST4000 is self descaling. This is facilitated by a 1 litre descaling chemical tank.
All in all the ST4000 is the most versatile high powered steam cleaner on the market today.
The Versatility Is Now Improved With Our New Model The ST4000 Vacuumm
The ST4000 is now available with a Steam and Vacuum facility. Still the same power but one of the hoses used is a steam and vacuum hose that comes with a range of steam and vacuum tools that enable cleaning and drying at the same time. Perfect for floors and all flat surfaces that can be left clean and dry. Fantstic for car cleaning as it can be used to clean both the outside and the inside of the car at the same time.
THE ST4000 VAC COMES WITH ALL THESE STEAM AND VACUUM TOOLS AS WELL AS A 7MTR STEAM ONLY HOSE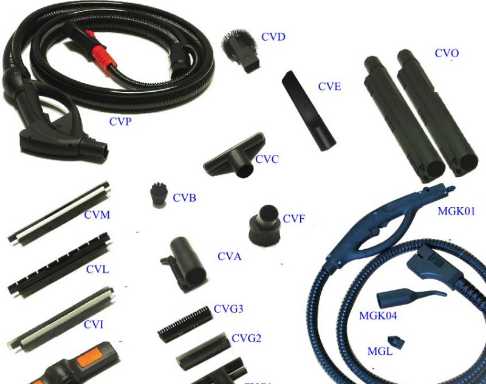 This is a roof girder in a heavy engineering manufacturing plant that has not been cleaner for 50 years!
OR £63.25 PER WEEK ON A 3 YEAR LEASE (SUBJECT TO STATUS)
OR £74.10 PER WEEK ON A 3 YEAR LEASE (SUBJECT TO STATUS)
We're always happy to help, if you have a query, or require a FREE onsite demonstration with no obligation (onsite demonstration suspended due to covid-19)