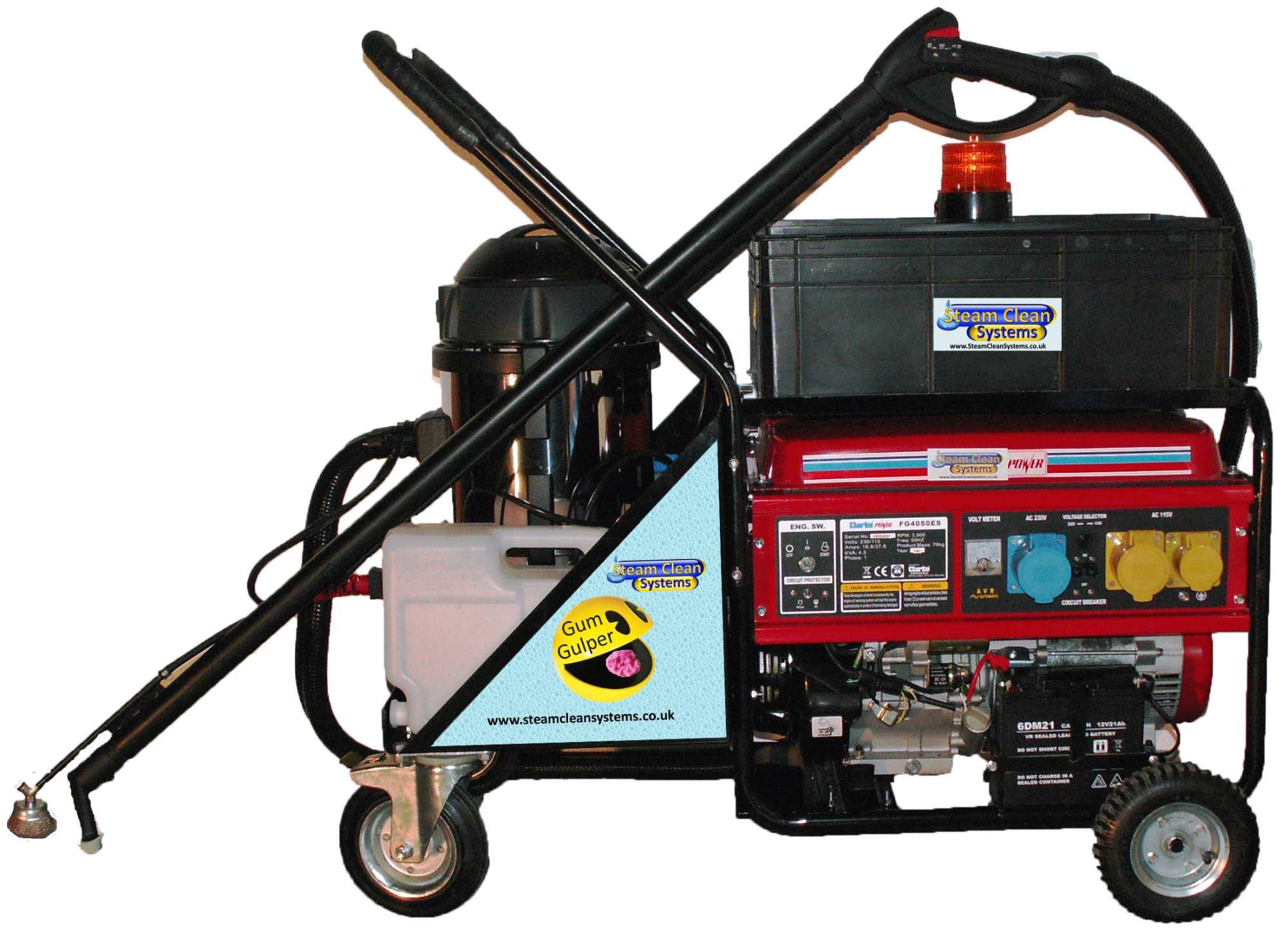 This is a unique Stand Alone Gum Removal System utilising a powerful 4.5 kilowatt turn key, electric start generator to power a 6 bar Steam and Vacuum Gum Removal machine that has Steam Clean Systems Unique, all Steel, Steam and Vacuum gum removal lance.
Removing Gum from floors, Concrete Paving Slabs, Tarmac, block paving and even carpets has never been so easy. Just give the gum a squirt of steam and special bio- degradable detergent,rub with the gum brush and vacuum up the slurry with the rubber bladed gulper.
The 9 litre water container gives nearly two hours of constant gum removal and the large petrol tank on the generator gives up to 8 hours running on one fill.
The Gum Gulper Street Cart also comes with a full cleaning kit for the general cleaning of street furniture, removal of fly posters and statue cleaning. It can also be used for removing graffiti on hard surfaces using Tigress graffiti remover available from the shop on this website.
The spacious top box with rotating warning light is big enough to hold all the supplied tools, the Steam and Vacuum hose and personal items of the operator.
FOR A FREE NO OBLIGATION DEMONSTRATION
gum gulper street cart complete £4995.00 +vat
OR £45.19 PER WEEK ON 3 YEAR LEASE (SUBJECT TO STATUS)